The New York Times INTERACTIVE NOMINATION CALCULATOR
…as primary and caucus results come in you can use it to forecast final results…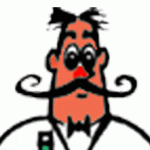 April 28, 2016 The smart money is now on Trump as Republican nominee – Trump reads a scripted foreign policy speech tapping into non-Establishment anger over  U.S. misadventures — Bushes fumbles — Obama's weak knees
April 28, 2016 – Sinner's beware!!! —
Ted Cruz is a miserable arm-flapping religious creep –   Ex-Republican House Speaker Says He's Never 'Worked With A More Miserable Son Of A Bitch' Than Cruz Boehner would work with Trump (he golfs with him).
April 25, 2016 – Koch brother may play footsie with Hillary Clinton
April 24, 2016 – Ted Cruz, John Kasich Join Forces To Stop Donald
Trump From Winning
April 20, 2016 – National Public Radio's Round-By-Round Guide To A Contested GOP Convention – If Trump doesn't win an absolute majority on first ballot — he loses
April 19, 2016 – Clinton wins 58% of vote in New York Primary to Sanders's 42%. Trump wins large majority in Republican Primary where Kasich comes second.
April 16, 2016 — U.S. National Public Radio  asks: Will The Republican Party Be Remade In Trump's Image?  Says NPR:
The GOP's awkward marriage of a working class base and a corporate-backed establishment might be headed for divorce, and its not clear yet what will take its place.A nativist, isolationist, protectionist party? Or something else entirely? Whatever emerges will have a sturdy base to build on. After all the Republican party, at all levels except the White House, is in great shape compared to the Democrats, who are at their lowest ebb with fewer elected office holders since the 1920s.
April 12, 2016 — Bernie Sanders Proposes National Ban on Fracking – ABC News –
Until I saw this on ABC, I supported Sanders — I didn't know he was an arm-flapping ideologue? That is to say — he's in the same category as religious nuts, luddites and enviro-Nazis. Guys like him destroyed The Occupy Movement and the NDP Leap Manifestarians in Canada — juvenile, stick-you-in-the-eye exhibitionists  inevitably destroy any progressive group they glum on to. Clinton  may turn out O.K. — Plutocrats — from Garfield to Truman — have pleasantly surprised us before – the ideologues never will — see Woodrow Wilson  … Jimmy Carter  
April 12, 2016 — Is Bill helping or hindering Hillary? – The New YorkerApril 8, 2016 — Yesterday — somewhere in the United States — no one says where
— Black Lives Matter protesters get vocal verging on the physical with Bill Clinton — blaming Clinton's 1990s Crime Bill with putting blacks in jail.
April 8, 2016 — Bernie Sanders Accepts An Invitation From The Vatican —
April 8, 2016 — The New York Times publishes Shake-em-up Nobel Laureate Economist Paul Krugman's Op-Ed "Cruz is worse than Trump" — claims protectionism sometimes good … free trade sometimes bad.
April 7, 2016 — The Globe and Mail publishes, from London, Leah McLaren's  Op/Ed condemning the concept of  globalization so dear to Obama and the elite "It's no wonder resentment of the superrich is on the rise": "… in North West London, businesses on the main street are struggling. Independent cafés, bakeries, clothing shops and hardware stores have all closed down in recent months, and what has opened in their place? Almost without exception: new real estate agencies and boutique interior-design firms. When your neighbourhood becomes so "desirable" that the only thing you can buy there is a $3-million house, you know that something's well and truly broken."
April 6, 2016 — In return for immunity from prosecution, Clinton's former aide, Bryan Pagliano withdrew his 5th Amendment objection and turned "state's evidence" on March 11.
April 5, 2016 — Sanders wins Wisconsin 57% to 44% – polls had indicated a close race. Sanders has won 7 of the 8 latest primaries and caucuses. Is New York going to be tougher — the media predicts that Clinton much ahead but is that true or pressure from the Clintons. Ted Cruz easily winds over Donald Trump.
March 30, 2016 — Trump cancels pledge to back Republican choice. March 30 — Why Trump Reversed His Pledge To Support The GOP Nominee? — Dominico Montanaro
March 29, 2016 — New York Police charge Trump's campaign manager with assaulting a reporter at Trump rally. LINK – March 29 — Corey Lewandowski, Trump's Campaign Manager, Charged With Battery
LINK – March 28, 2016 — State sweep doesn't resolve Sander's delegate math problem – PBS Politics Monday
March 26, 2016 — Sanders scores 72% in Washington State; 82% in Alaska; 72% in Hawaii — Clinton scores 0. But Clinton has super delegates and Southern delegates and Sanders could still win and will hold on. LINK – March 28, 2016 – Despite The Math, Bernie Sanders Has Already Won – U.S. National Public Radio
March 23, 2016 — Real Clear Politics poll shows — in a General Election Saunders would beat Trump 54%  to 38%  while Clinton would only beat him 49% to 38%.
March 22, 2016 — Bernie Sanders wins Utah and Idaho but Clinton wins many more delegates in Arizona. Trump has more than 50% of delegates needed to win Republican nomination. Ted Cruz wins Utah.
March 18, 2016 — Ohio has been a huge win for Clinton. Clinton squeaks a victory in Missouri – Clinton's won 5 out of 5 last Tuesday – Florida, Ohio, North Carolina and Illinois and Missouri.
March 15, 2016 —
Trump wins big victories in Florida (Florida Senator Marco Rubio pulls out of the race) in Illinois, North Carolina — wins by a hair in Missouri. John Kasich wins in his home state of Ohio. Clinton wins in Florida, North Carolina, Ohio and Illinois. Missouri is close between Clinton and Sanders.
John Kasich may still pull the Republican rabbit out of the hat.
March 14, 2016 — The polls predicted Hillary Clinton would beat Bernie Sanders in Michigan by 20 percentage points. Bernie won. "Nobody ever went
broke underestimating the intelligence of the American people," sneered H.L. Mencken. He was dead wrong — so were Slick Willy Clinton and the Missus in the Democratic Party Primaries
— Slick Willy had sold the "working class" down the drain with so-called "trade reform" — for Willy's Big Shot clients Willy's North American Free Trade Agreement alone shipped nearly 700,000 U.S. jobs out of the country, reduced wages, reduced working class bargaining power. "Ah feel your pain,"  bawled Slick Willy in those days — he was sure Mencken was right — and Willy and the Missus went on to stage their daughter's $3 Million wedding (according to the Missus — the Clintons had been dead broke when they left office).
Well the working class isn't so dumb after all.
Wall street placed a $35 Million bet on Jeb Bush with the Republican Establishment — As they say in Vegas, Wall Street rolled sneak eyes.
Ordinary Americans — the ones who get paid less and less for an honest days work were fed up watching the strutting and listening to the holier-than-thou mumbo jumbo of Masters of the Universe — on Wall Street — in the Body Politic — in Big Media — in the State Department's striped-panted Foggy Bottom — in the Doctor's Union and the Drug Industry — in  the Star Spangled, camouflage-fatigued,  bespectacled  military, in the Professors' Cosa Nostra.
But it's happened before —  The Establishment of the early 1860s
considered Abraham Lincoln a baboon. The Establishment of the 1820s  pictured Andrew Jackson as a jackass. Lincoln was America's greatest president. Jackson one of the best.
The Establishments will not kill the country but they may kill the Republican Party — and the Democratic Party.

LINKS
March 29, 2016

Brokered vs. contested conventions. Whatever they're called, there have been more than you think

 – Daniel Bush
March 24, 2016

Pravda of American Right turns up nose at White Trash base and vice versa

– Gene Denby
March 24, 2016 –

Stopping Trump Won't Be So Easy. Here's Why, In One Chart

– U.S. National Public Radio
March 23, 2016 –

Trump's supporters poor, white, angry and unhealthy

 – Trevor Hancock
March 23, 2016 –

Donald Trump persuading Republicans, but would lose to Hillary Clinton, polls suggest

 – U.S. National Public Radio
March 18, 2016 –

If Trump wins, I'll eat this column

– Globe and Mail
March 18, 2016 –

Missouri Victory Gives Clinton A Belated Mega Tuesday Sweep

– U.S. National Public Radio
March 17, 2016 –

Senate Republicans repeat: No SCOTUS confirmation this year

— PBS
March 17, 2016 —

Trump is the result, not the cause, of GOP vices

— Jeffrey Simpson
March 16, 2016 —

Clinton will likely win the nomination but will Sanders steer the ship?

— Ryan Lizza

March 16, 2016 — IT'S NOW ALMOST CERTAIN

— Hillary Clinton Versus Donald Trump: The Battle Ahead — John Cassidy
March 11, 2016 —

Millions Of Voters Are Sending A Message: Our Economic Framework Is Rotten

— U.S. National Public Radio
March 11, 2016 —

Hillary Clinton's Ordeal Continues at the Democratic Debate

– The New Yourker

Big Wins for Bernie Sanders and Donald Trump

— The New Yorker — March 9, 2016

Even after the Bernie surprise, the reality of hard math (and "Super Delegates")

— The Globe and Mail — March 9, 2016

NAFTA's effect on United States employment

— Wikipedia — March 9, 2016

Wall Street to candidates: Where's our return on investment?

— CNBC — February 11, 2016

'Be it resolved …' this Republican Party is coming apart at the seams

— Neil Macdonald — March 11, 2016
In the 1990s — What Bernie Sanders said when Bill Clinton slashed welfare and sent U.S. jobs to Mexico