THE SECRET LIFE OF PANAMA CITY
Jon Lee Anderson, The New Yorker
June 17, 2016 – The CBC reveals that: "Deals Canada signed to catch tax cheats allow billions in taxes to escape"
May 19, 2016 – Canada's tax accountants lobbied high Federal tax auditors at a green eyeshade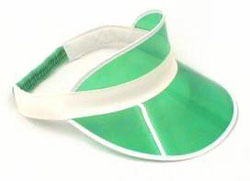 whoop-up at Ottawa's Rideau Club some time ago. Might have been exciting but both refused to fess up with the details. The CBC took them to court under the Access to Information Act.
LINKS:
June 10, 2016 – Corruption should be prosecuted as a crime against humanity says international fraud lawyer – Martin Kenney – If criminals effectively suck the financial lifeblood out of a country, it leaves the country devoid of infrastructure and denies children education and the populace basic medication and health care.
June 10, 2016 – Supreme Court to hear Deloitte appeal over $118-million Livent judgment – CP – It is more likely than not that a careful and objective investigation into Livent's financial statements, pursued with 'an attitude of professional skepticism,' would have revealed the fraud.June 10, 2016 –
June 9, 2016 – Are B.C.'s mining regulators suffering from FIHH (Fox-in-the-Henhouse) Syndrome – Auditor General of B.C. – most of [the mining regulator's] efforts are "devoted to supporting the development of mining through processing permits …"
June 6, 2016 – Isle of Man tax dodge could violate Income Tax Act, KPMG insiders cautioned – CBC – The KPMG documents omit key names of individuals previously identified as being involved in the Isle of Man scheme, including Serge Bilodeau, a prominent senior associate at KPMG in Montreal.
May 27, 2016 – Get big money out of politics – Victoria Times Colonist Editorial – Democracy shouldn't be — or even appear to be — for sale to the highest bidder.
May 27, 2016 – Panama Papers Reveal Canadian Billionaire Victor Dahdaleh As Key Figure In International Bribery Scheme – Jessee Feraras – a "corruption scheme" that saw at least $110 million paid to Bahraini officials
May 27, 2016 – Democracy Watch Takes On Lobbyists Who Sponsor Trips By MPs, Senators – Canadian Press – The sponsors include the Armenian National Committee of Canada, Westjet, the Centre for Israel and Jewish Affairs, the Canadian Union of Public Employees and Engineers Without Borders Canada … Sometimes Spouses are included
2016-05-19 – According to The Huffington Post, the Panama Papers show Canada's SNC-Lavalin Engineering washed  a $22 million construction bribe through a secret Panama bank account.
2016-05-02 – Not only is the green revolution good for the planet, it earns a hearty return on investment. CBC News announces "The biggest corporate donor to the Ontario Liberal Party is also one of Ontario's biggest recipients of taxpayer-funded corporate subsidies…."For a meagre investment of $430,000 in  the Liberal Party of Ontario, GreenField Specialty Alcohols Inc. (officially, they're in the "ethanol" business) generates a solid profit of $162,570,000. Lookout Warren Buffet — that's  an ROI (Return on Investment) of 37,807%. How dya' like that for shareholder value!!!
2016-04-29 – A former SNC Lavalin (Canada's largest engineering company) claims that Lavalin "routinely budgeted for project consultancy costs" to pay bribes or kickbacks to win contracts across Africa and Asia."
2016-04-29 – The Toronto Star reports that Ontario's NDP funnels political contributions through union-owned corporation
2016-04-29 – The Canada Revenue Agency reports that "… Agency's tax compliance crackdown tripled estimates in 2014-15"
2016-04-26 – "Canadians for Tax Fairness" report that Corporate Canada has  poured more than $270B Into  tax havens since 1990 – $40B in 2015.